Classmate Candids
If you have any pictures of you attending a dance, sporting event or just candids with friends while in high school, we can post them here. E-mail your full sized photos to Marc Martyn: kbremodel@comcast.net
---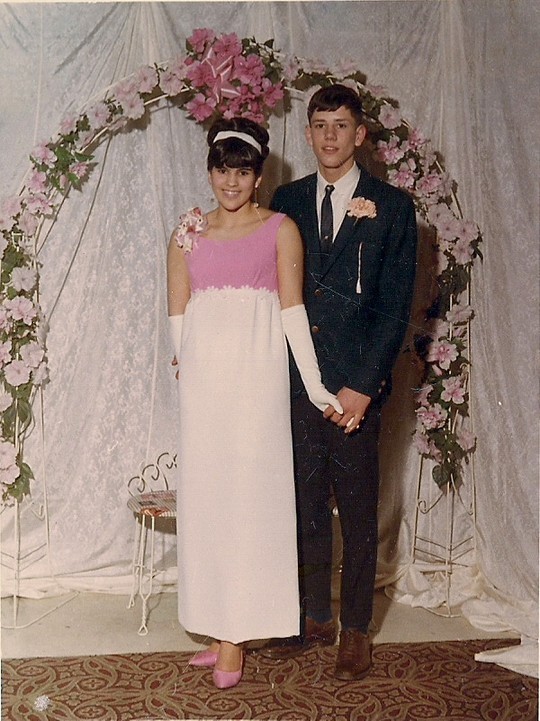 Dia (Claudia) McVey (Reeves) and Rick Knapp at the "Sweetheart Ball" sophomore year.
---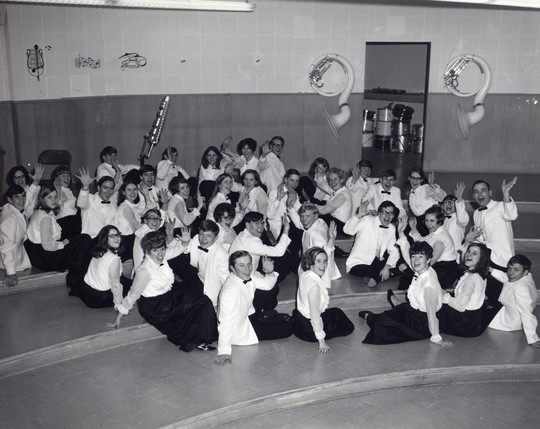 5th Period Choir-1969
---
5th Period Choir-1969
---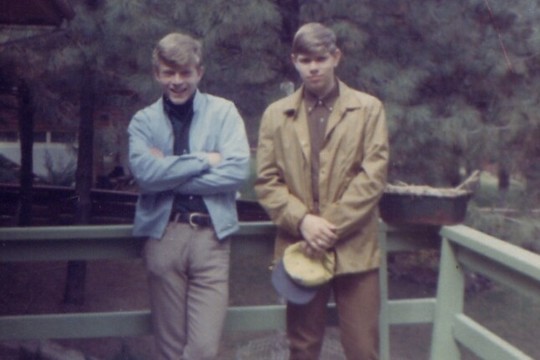 Marc Martyn & Scott Eymer-1968
---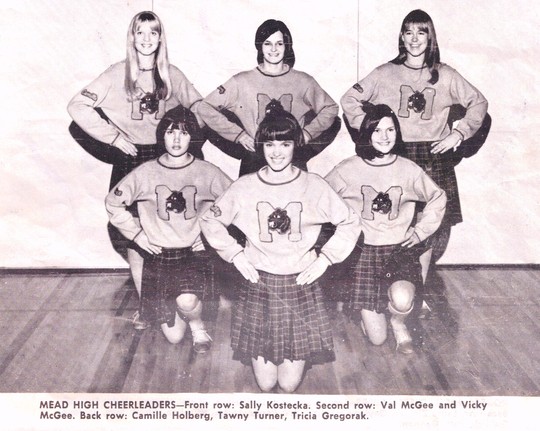 ---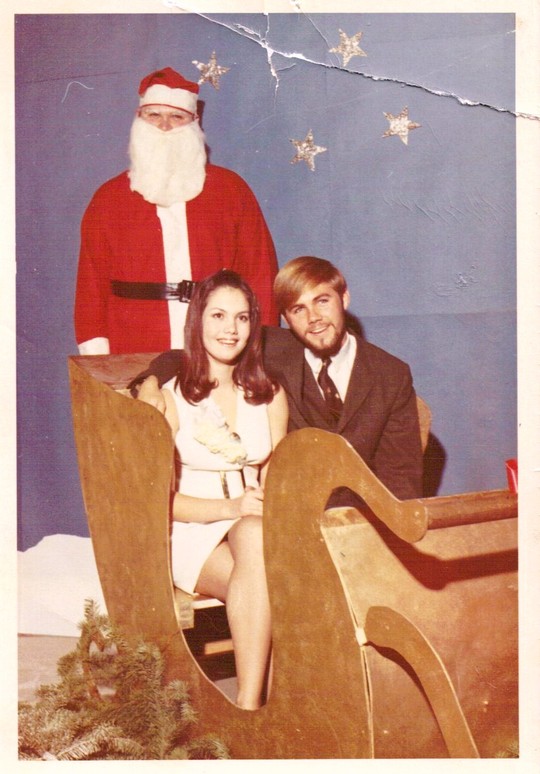 Val McGee & Steve Zehetmir
Winter Carnival Dance
---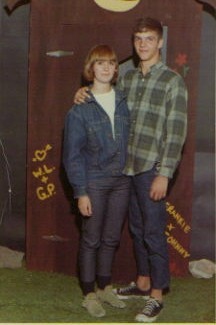 Nancy Carmen (Hefling) & Pat Gilkey
"Moonlight Shennanigans"
1967
---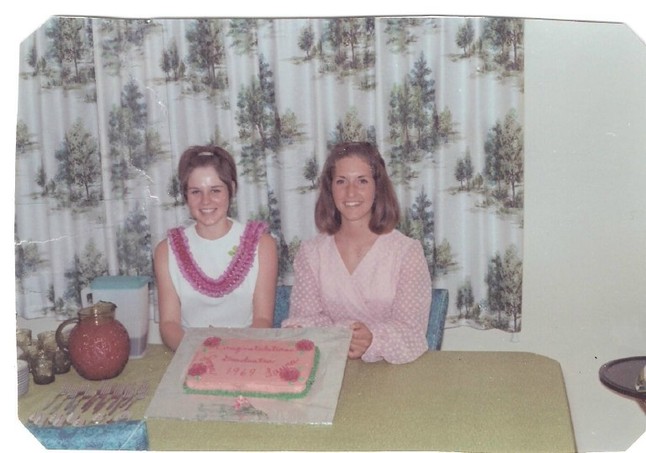 Laura Dietz & Joan Bishoff
Graduation Party
June 4, 1969
---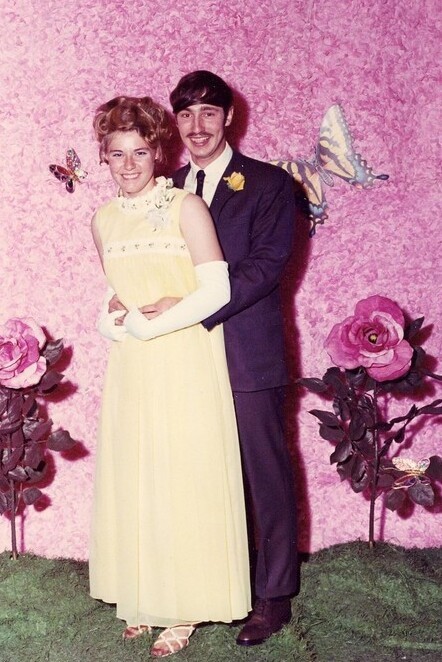 Melaine Walker & Cliff Walters
Senior Prom 1969
---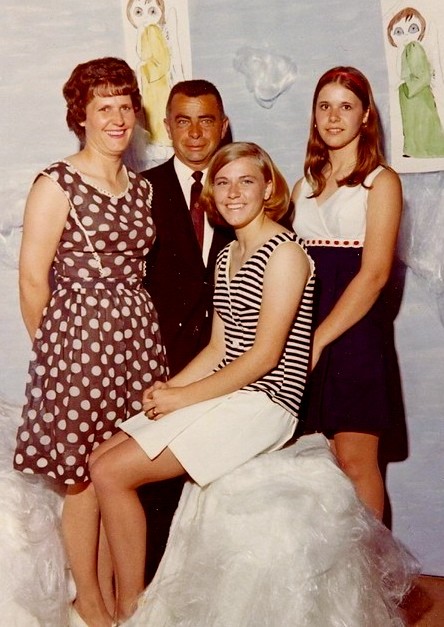 "Thank Heaven for Little Girls",
1969 Mead High. (Dad, Mom, Kathy and Melaine Walker)
---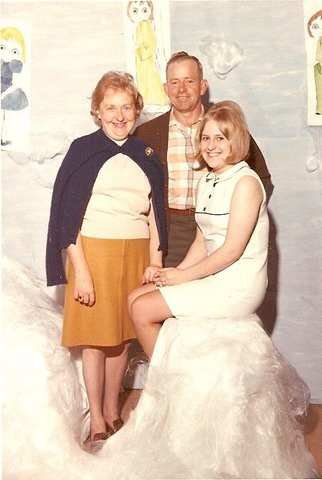 "Thank Heaven for Little Girls",
Mead High 1969
Shirley Weatherford with parents Carol and Harld Weatherford
---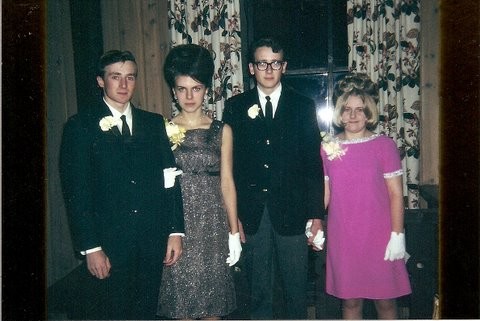 Valentines Dance 1968
Ben Cleveland, Pam Linder, Ken Cleveland and Shirley Weatherford
---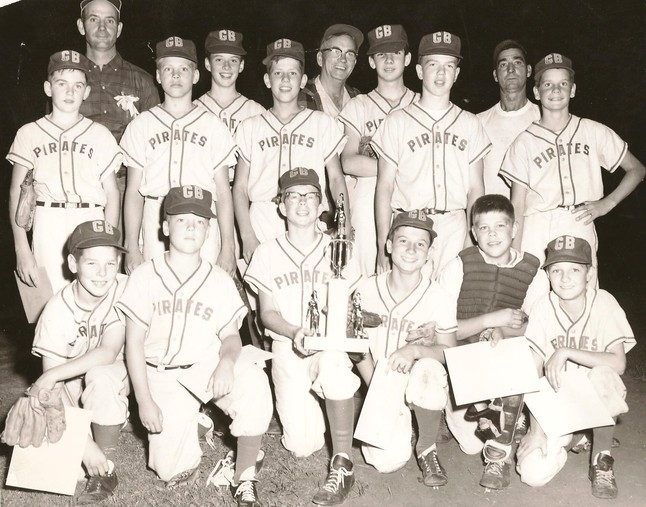 Greenbluff Pirates
Front Row (LtoR): (?), Steve Lessig, Mel McGinnis, Archie Witherall, Rick McGinnis, (?)
Second Row: Wayne Lessig?, Jim Wood, Rick Knapp, Doug Wise, Ron Russell
Back Row: Coach ?, Bob MacDonald, Coach MacDonald (Mac, Bob's Dad), (?), Coach Witherall
---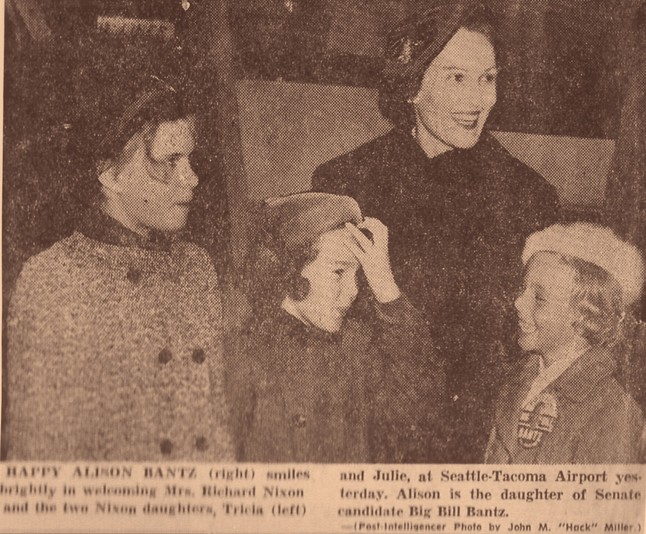 "This was taken in 1956 by the Seattle Post Intelligencer when Alison Bantz' dad was running for the Senate. Notice that "our" Alison Bantz is already rubbing elbows with celebrities! Here she is with then Vice President Nixon's wife, Pat, and the Nixon girls. Who knew Ronna Jones Snyder's dad would clip this photo out in Seattle when he was running for King County Sheriff and crossed paths with the Bantz family (unbeknownst that his daughter would later graduate high school in Spokane with Alison)? And Ronna wouldn't discover this photo until less than two months before our 40th class reunion?"
---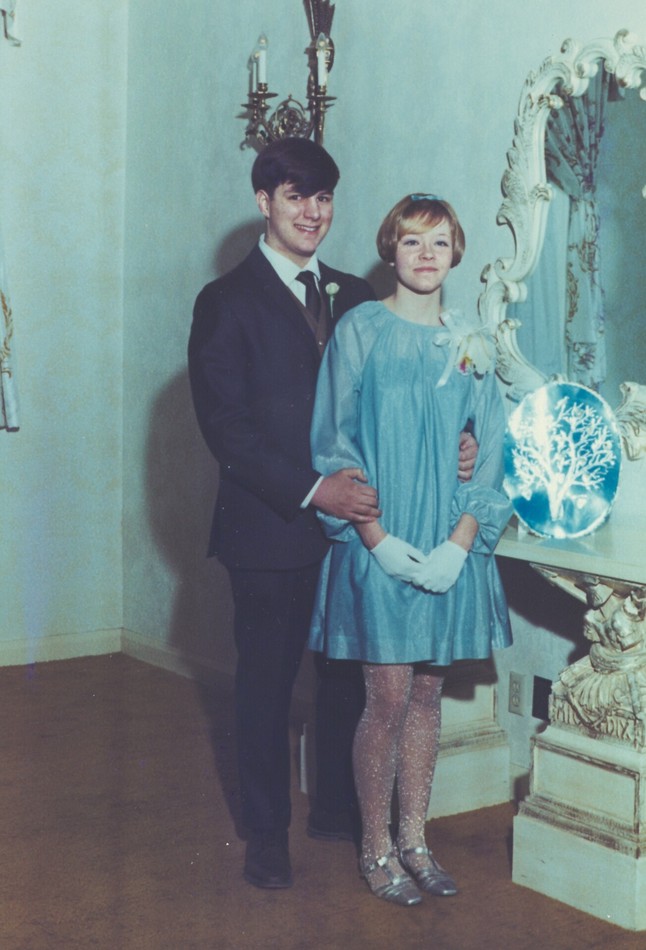 Lenny Cordill & Patty Mott
Mead Girls League "The Sweetheart Tree" Dance 1968

---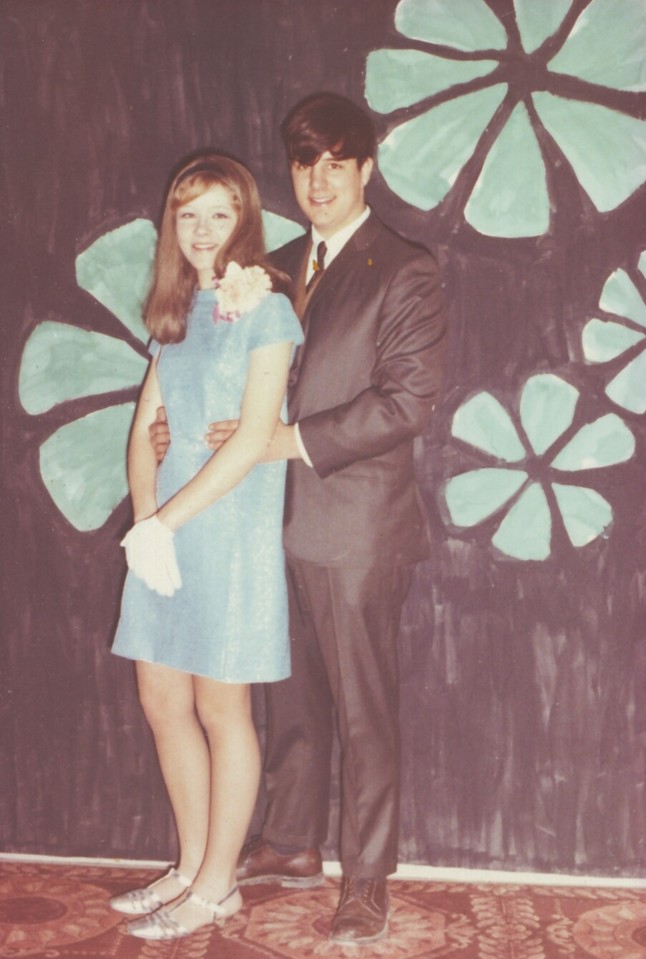 Patty Mott & Lenny Cordill
C.Y.O. Mardi Gras Dance 1968
Prima Vera
---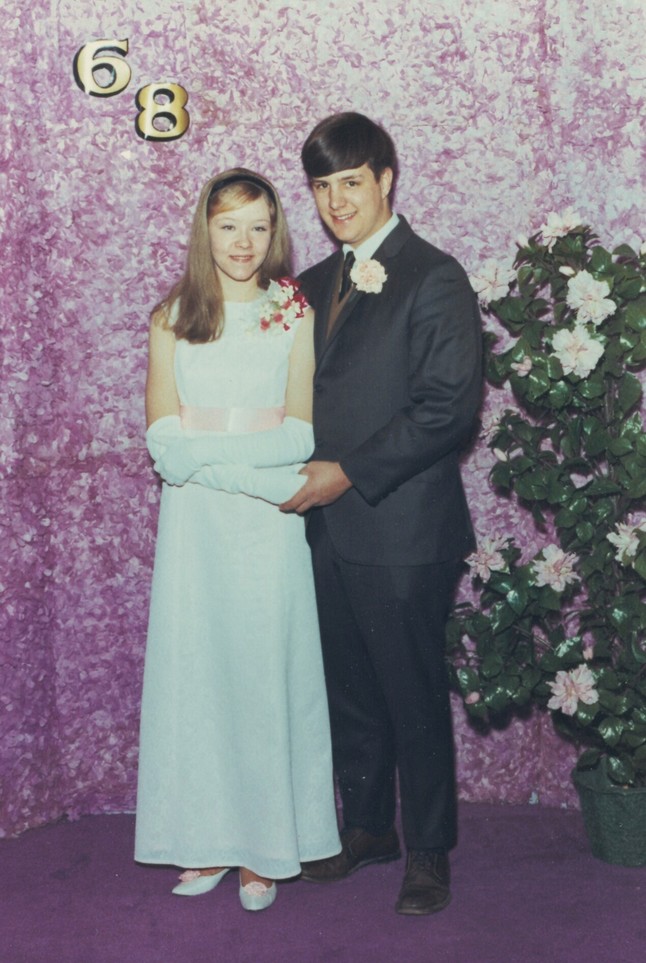 Patty Mott & Lenny Cordill
Mead Senior Prom 1968
"It Was A Very Good Year"
---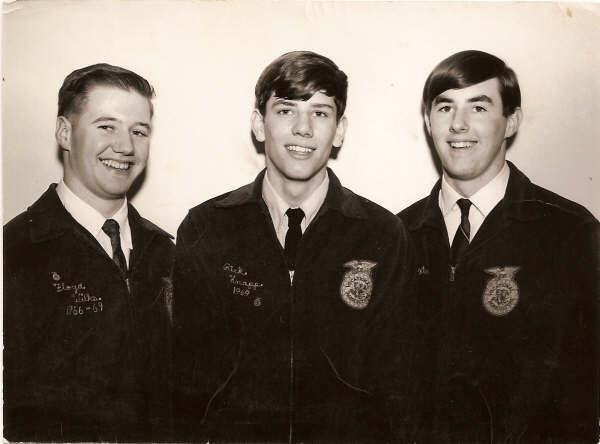 1969 FFA PHOTO:
1st Place Judging Team- Floyd Wilks, Rick Knapp, Tom Anderson
---
"Snowmen"
Farwell Elementary, 5th Grade
Margaret Schaffer, Floyd Wilks, Chris Miller, Gordie Popp, Garon Rand
---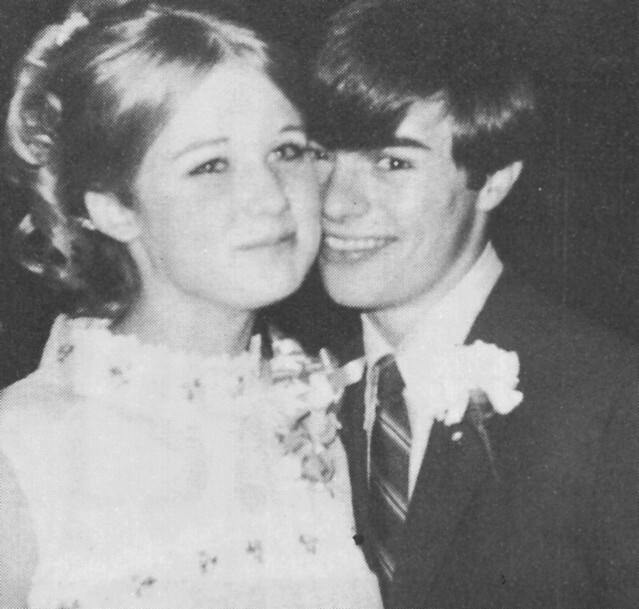 Karen & Kim
"Muskrat Love"
1969
---
Mead Carnival
1968-69
This is a short video that was taken by Nancy Winniford Ashley's father at the Carnival.
---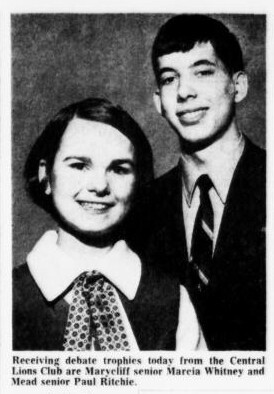 Spokane Daily Chronicle, 4/17/1969
---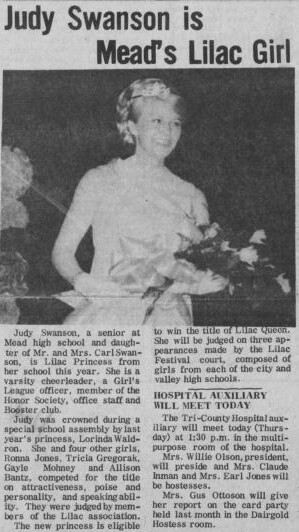 April 10, 1969
Tri-County Tribune
---
May 15, 1969
Spokane Daily Chronical
---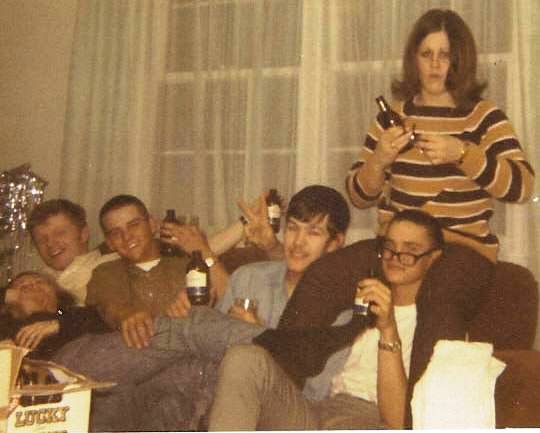 New Year's Eve Party At Jerry's
Left to right Marc Martyn, Jerry Clark, Dave Franklin and Shaun Uhtoff with Judy Solomon,
"lounging" on our laps…..Genny Porter